Production and consumption in today's food systems are spatially separated with transport often being long and resource-intensive. Bringing production closer to consumers can help reduce the environmental impact of food production.
In Luxembourg, agricultural land is under pressure. To safeguard the ecosystem and biodiversity more and more agricultural areas are under environmental protection. In addition, urbanisation drives urban sprawl at the expense of agricultural land around the country's cities. With a population of up to 1 million expected by 2060, effective measures are required to increase domestic production while maintaining agricultural land at current levels. The National Urban Farming Strategy is an initiative to enhance production in cities, providing a range of advantages and complementing traditional agriculture in the country.
Rationale for action
However, a shift to more innovative practices has proven difficult. Conventional agriculture accounts for more than 9 % of Luxembourg's greenhouse-gas emissions today. Most food is produced in rural parts of the country and exported. Current vegetable and fruit production in Luxembourg satisfies only about 3 % of domestic demand. Increasing domestic food production through urban farming can help decrease food imports and bring production closer to consumers, reducing environmental impact.
In times of climate change and scarce green urban areas, urban farming is seen as a potential lever to render urban areas more resilient and as an innovative solution to accelerate the transition to a circular economy. Greening rooftops and facades, increasing water retention, improving air quality, creation of synergies (e.g. through heat recovery from buildings), supplying consumers through short circuits (thus reduction of transport and CO2 emissions) and reducing heat island effects are just some of the ecosystem services and advantages urban farming can bring to cities.
There are some pilot projects that showcase the benefits of urban farming at local scale. Yet, a comprehensive catalogue addressing the nuances and peculiarities of urban farming was needed. This should provide an overview of the policy and regulatory background, as well as the players involved.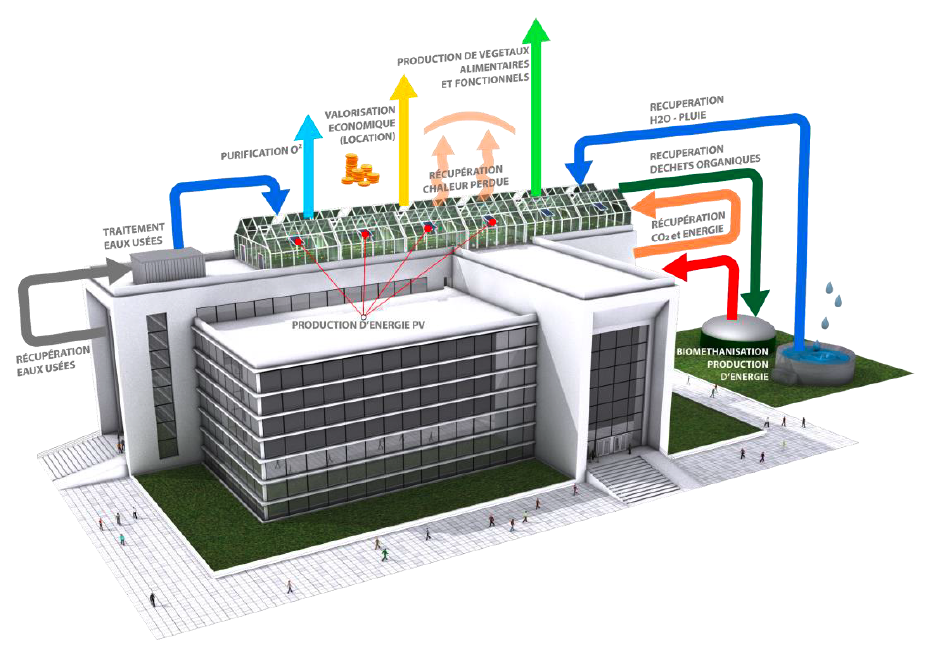 Objective
The need for information fuelled the idea for the National Urban Farming Strategy. First and foremost, the strategic study provides an overview of the new field, underlining advantages, potential, risks and business models. It should also raise awareness of the public and decision-makers.
The strategic benefit of enhancing urban farming in Luxembourg cities is to increase the resilience of urban areas. The imminent effects of more biomass in cities include:
Rainwater as a resource for urban farms, increasing retention in cities and reducing the heat island effect on hot days,
Reducing pollution, with more biomass increasing air purification and binding greenhouse-gas emissions,
Valorising urban space more efficiently by implementing urban farming activities on some 160 hectares of suitable rooftops in Luxembourg.
Urban farming holds significant potential, but there was hardly any knowledge available. The National Urban Farming Strategy addresses this gap and answers many questions about urban farming in Luxembourg.
Time frame
The strategy development started in 2018 and was presented and published in 2019 by the Minister for the Environment, Climate and Sustainable Development Carole Dieschbourg. Since then, the knowledge has been further developed and is offered by two companies, cdecNeobuild and key players in urban farming.
strategy development started in 2018 and was presented and published in 2019 by the Minister for the Environment, Climate and Sustainable Development Carole Dieschbourg. Since then, the knowledge has been further developed and is offered by two companies, cdec and Neobuild and key players in urban farming.
Key players
The authors capitalised on the broad knowledge of a wide range of players. A series of workshops, including public and private actors, gathered and processed the information underlying the National Urban Farming Strategy.
Implementation steps and processes
Urban farming can take many shapes including suburban farming, indoor farming, community gardens, rooftop gardens and greenhouses, vertical farms and mixed-form parks. Conditions and opportunities for realising urban farms differ depending on the building type, business model, etc. The National Urban Farming Strategy is a source of knowledge on urban farming in the country. It includes a series of recommendations and a checklist to set up an urban farm and covers technical requirements, organisational set-up, regulations and possible partners. It also helps to clarify implementation steps.
Required resources
Required resources are unknown.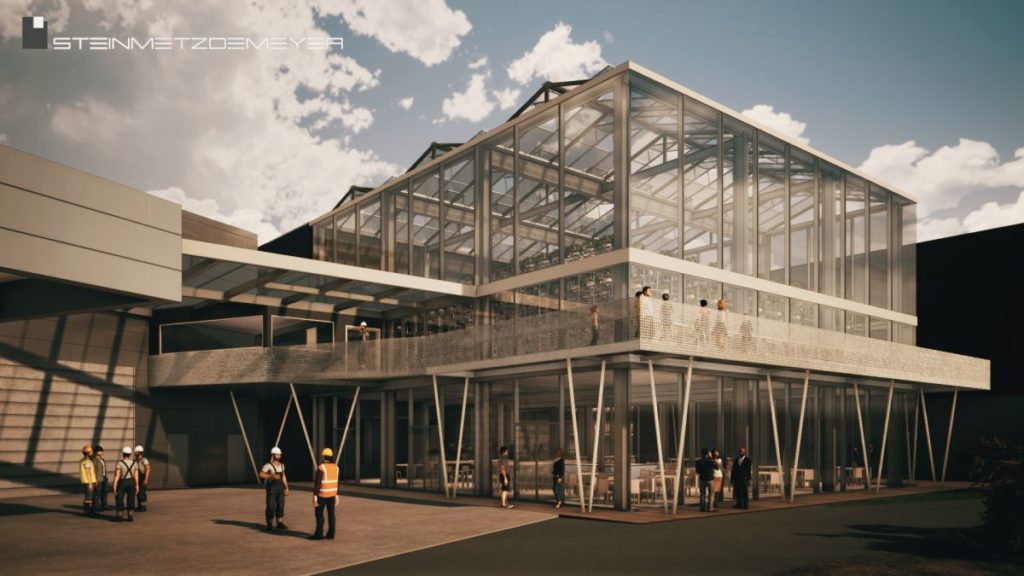 Results
The strategy provides a comprehensive framework for urban farming including concepts, partners and techniques. It is the first strategy of its kind in Europe.
The strategy supports people interested in becoming urban farmers. Two organisations, Green SURF and Neobuild, offer advice during all steps of an urban farming project from the feasibility study and the economic, technical and financial analysis, to coordination of the construction, water management and exploitation of greenhouses. The two companies help to facilitate new urban farms, where experience is currently limited.
A pilot project tested the technology with the building codes. The headquarters of a partner organisations involved in developing the National Urban Farming Strategy, Neobuild in Bettembourg, was equipped with a rooftop greenhouse. The installation contains everything required to run the greenhouse including rainwater collection and automatic watering. A larger rooftop greenhouse is currently planned in Luxembourg, to not only close water but also heat cycles between the greenhouse and the building below. 
Experiences, success factors, risks
With the National Urban Farming Strategy, Luxembourg leads the way in promoting urban farming. The strategy provides an overview of potential, context, regulatory background and urban farming in Luxembourg. The strategy includes existing projects, further potential, regulations and things to respect when realising urban farms.
Conclusions
The strategic study provides a comprehensive and sound overview of urban farming in general and Luxembourg in particular and it has mobilised many of key players in this field. This generated new knowledge and also resulted in consultancy services for interested entrepreneurs.
To gather additional knowledge on the matter, the players involved in developing the National Urban Farming Strategy joined forces with other European players in the EU-funded Interreg project GROOF. The project helps finance pilot projects to test technical and economic feasibility and to increase public awareness about the approach.
Contact
General contact of cdec (involved in developing the strategy): contact@cdec.lu
References
Government of Luxembourg, 2019: Luxembourg urban farming strategy website (in French): https://www.urbanfarming.lu/
Construction 21 International, 2020: Datasheet on the Neobuild Innovation Centre (with the Greenhouse test installation): https://www.construction21.org/case-studies/lu/neobuild-innovation-centre.html